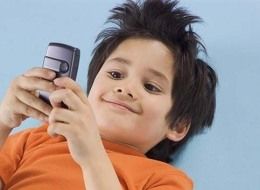 Preston manager Graham Westley texts his players
Preston North End manager Graham Westley sure has a lot of class.
Earlier this week, he effectively sacked eight of his players with a text message telling them to stay away from training! Among the players who have been given this 'e-45' are Paul Coutts, Iain Hume and Barry Nicholson.
Here is what must be the world's second-longest SMS (I'll tell you why later) in its full glory. If you're a stickler for good spelling and grammar, look away now.
Lads. U are one of 8 players that I expect to have left the club by the start of the season. Accordingly, as u hve previously been told, you will be joining a special training routine pre season and will not be included in the 1st team training at PNE. Your training begins on tuesday july 10, and not july 3. I will send more details nearer the time. You are free to meet prospective employers between now and then. Please inform me b4 u attend any meeting. Do not attend the club training ground please and do not go abroad. U may be required on the same day to attend a transfer meeting. Details for July 10 will be with you in due course. In the meantime, please keep following the pre pre season work u were given. GW
Whatever happened to one-to-ones and actual conversation? Even when John Sitton wasn't happy with a player,
at least he told him to his face
!
Westley's honesty and forthrightness is refreshing in an era when there are too many managers that are what he would probably call spineless softies. But this is not the first time that he has irked his players since his arrival in January.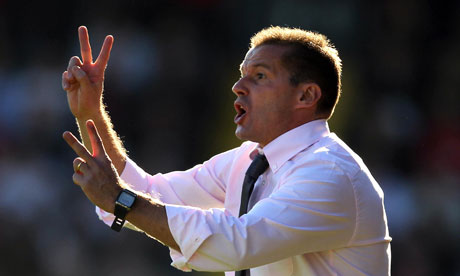 Graham has a nice message for his captain
During his first week at the club, he sent Preston's players an even more long-winded text message - at 2:15am! Here it is:
A Manager's first week at a club is difficult for everybody. There is loads of apprehension,uncertainty and change. I promised honesty and I will always do my best to give that. Certainly,i will open my door 4 a chat abt anything on yr mind or if i hve sumthing u need to know. I will be constructive with u all; my job is to get u all playing to yr best level ever. This week,yr work has been on Team,Tactics,Technical,Personality,Character,Menta lity,Physicality. Hopefully,things that hve been done or said to u or others have helped u learn.Hopefully,u are starting to feel how i/we work.
Today there are 2 debutants and 2 more lads who weren't on field last saturday in the starting 11.
My sides are renowned for being strong,organised,physical/athletic. Thezy always are. Also,although nobody ever talks about it,my sides play intelligent,purposeful football,working the ball,dominating possession and crushing opponents. We win games mentally,technically,tactically,physically and thru strength 2gether. My aim is my next medal. My aim is my next win. My commitment is every ounce of sweat,brain and blood.
I am sure you are with me and I am truly looking forward to working with u all.
Let's get going. Sorry so late! Been tapping yr numbers into my phone!
Team 2moz will be Stucks::McLean,Morgan,Carlisle,McAllister::Mayor,C outts,Andy Proctor,Parry::Jervis,Jamie Proctor.
We will build on a solid defensive platform by working the ball fwd thru the thirds with purpose and positive intention. These went to carlisle and got hammered. Let's introduce the new PNE in style. Clean sheet. And pain for their net. 1pm in the Players lounge ready for action.
GW
Wow. And what's more, that late-night team-talk worked so well that they got duffed 2-0 by Leyton Orient. Results continued to worsen, and in April, Westley accused four members of his playing staff of leaking team details to Sheffield Wednesday.
At the end of an average first season in League One, he sacked 14 Preston players. Eight more now appear to have gone, and another player - former England goalkeeper Richard Wright - has left after a week apparently due to 'homesickness'.
Westley did a wonderful job at Stevenage, taking them from non-league to League One, and building a team that is continuing to move forwards under new boss Gary Smith. But at North End, he already seems to have lost the dressing room. He is under pressure to deliver results in the early stages of this season, having won just three out of his first 21 games in charge.
The writing is surely already on the wall, and if Graham Westley is still manager of Preston North End by the end of this season, anyone who has bet on that outcome will become exceedingly rich.
And before I go for tonight, may I just mention that Preston North End's chairman is Peter Ridsdale? Brace yourselves, Lilywhites fans. The long road to League Two beckons.