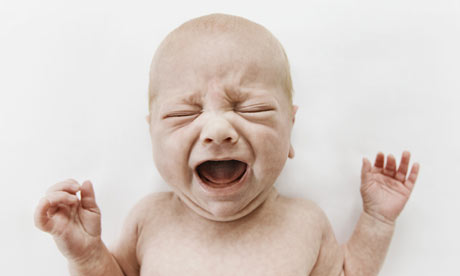 Piers Morgan reacts to the sale of Robin van Persie.
Piers Morgan really is a prize twit.
The outspoken former editor of the Daily Mirror and 'judge' on Britain's Got 'Talent' is a massive Arsenal fan. He is also one of the most prominent Twitter tweeters in the English-speaking world.
When it was announced that Arsenal's star striker Robin van Persie was being sold to Manchester United,
@piersmorgan
took the news with typical grace and understanding. Here are his tweets from yesterday, before and after van Persie's departure was announced (times are BST):
3:39pm (Before the news broke):
"If Gazidis sanctions selling
@Persie_Official
to United, he should resign. Total, and utter, abrogation of his duties as an #Arsenal CEO."
Bit harsh on Ivan Gazidis. It's not HIS fault that Robin van Persie wants to leave.
3:46pm:
"I'd rather let
@Persie_Official
rot in the reserves for a year than sell him to United. What the HELL are we thinking? #Arsenal"
You'd rather lose a world-class player for absolutely nothing in 12 months than £24million immediately. Brilliant logic, that.
3:55pm:
"As for you
@Persie_Official
- think hard about what you're doing. Going to United would be the single biggest betrayal in #Arsenal history."
(Cough) Ashley Cole.
6:56pm:
"
@GaryLineker
No, Jugs, it's not. If
@Persie_Official
goes to United, I will view it as the worst betrayal in my entire 42 years as a Gooner."
42 years ago this season, Arsenal won the Double. Is Piers a glory hunter?
7:24pm:
"BREAKING:
@Persie_Official
just signed for United."
7:30pm:
"Funny, I really thought
@Persie_Official
was different. But he turned out to be just another mercenary, heartless, selfish little s**t."
Thank you, Robin, for scoring 132 goals in 277 appearances for us over eight years, even though we only won one FA Cup in that time and you could have easily buggered off sooner. We're very grateful for what you've done for us!
7:33pm:
"Well done, Ivan Gazidis, a great bit of 'business' - selling #Arsenal 's top player to our bitter rivals. Shame on you & the whole board."
Rather that than this though, eh?
7:37pm:
"What a sickening betrayal of Wenger too - the man who stood so loyally behind
@Persie_Official
through years of injury. #VanPursestrings"
So now Arsene Wenger, Arsenal's greatest ever manager, is a traitor too for selling one player to Manchester United. Okay...
7:42pm:
"Careful, Shrek
@WayneRooney
- you've got a treacherous new Donkey arriving."
What, Eddie Murphy?
7:44pm:
"
@GaryLineker
Yes, thanks, Jugs. Just pouring out a bowl of sulphuric acid for Van Persie's tea."
Unbelievable, Piers. You idolised this guy a few weeks ago! Now you're practically at the sixth floor window of a warehouse, with a sniper rifle in hand, ready to shoot JFK (or RVP in this case).
8:18pm:
"#RobbingVanPursestrings"
8:27pm:
"Congratulatons
@SamNasri19
- you're no longer the most loathsome ex Arsenal player in Britain."
No. It's Emmanuel Adebayor, isn't it?
8:35pm:
"#hewhoreswhenhewants"
8:36pm:
"Good news, Cashley
@TheRealAC3
- we've finally found someone even more money-grabbing than you.
@Persie_Official
"
More money-grabbing than this?
Morgan now bases himself in New York. We're more than happy for the Yanks to keep this slimebag.