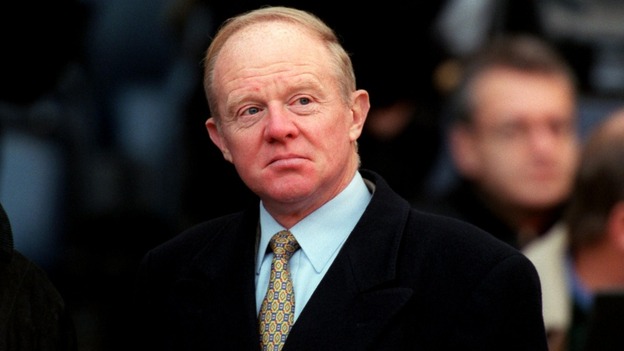 Tony Gubba: 1943-2013.
Tony Gubba, one of the most versatile presenters and commentators in sport, has died following a short illness.
Gubba, who was 69 years old, worked with the BBC for many years, and is perhaps best known for his commentary on Match Of The Day.
The Manchester-born journalist joined the BBC in 1972, the year in which he covered the Olympic Games in Munich and was appointed as presenter of Sportsnight, succeeding the great David Coleman. His first FIFA World Cup came in 1974, also in Germany.
Later on, he worked as a commentator for Match Of The Day as well as Grandstand. From the mid-1970s to the early-2000s, he was one of the BBC's three main football commentators along with John Motson and Barry Davies.
Motson said of Gubba after his death,
"Tony was a great friend and colleague for over 40 years and I shall miss him greatly. He was one of the original probing reporters - never afraid to ask a difficult question."
Like Barry Davies, Gubba could - and did - commentate on many different sports other than football. Among the sports that he covered were tennis, darts, figure-skating, and ice hockey. Davies himself said,
"He was always good fun to be around. I suppose he was a jack of all trades. But he was a master of many."
Gubba covered every summer and winter Olympic Games from 1972 to 2012, as well as every World Cup between 1974 and 2006.
He became well-known for his professionalism and his knowledge of the sports that he covered, which is more than can be said for most of the current BBC commentators that have replaced him, Motty and Davies. He also had a sharp wit at times, and he won himself a new audience with his tongue-in-cheek references when working on the ITV talent show Dancing On Ice.
From 2006 until 2013, he was the voice of Dancing On Ice.
"He skates like Benny Hill chasing a chorus girl"
was one of the comments he made about 2007 winner Kyran Bracken. He featured on this year's series, which finished last night and was won by Beth Tweddle, but pulled out midway through the series due to ill health and was replaced by Simon Reed.
Tony's sudden death has come as a massive shock to all who knew, worked with and listened to him.
Rest in peace, Tony.