Harry Redknapp's days as a Premier League manager are numbered.
I watched the Reading vs Queens Park Rangers game yesterday afternoon. It was so exciting that stopped paying attention after about 20 minutes.
One wouldn't have thought this was a match between two teams battling against relegation. This looked more like a match between two teams that had already been relegated. Unsurprisingly, a game with little in the way of good finishing finished 0-0, and both teams were out of the Premier League.
QPR's toothless performance summed up their season to a tee, and it was also a strong indicator that Harry Redknapp is no longer the managerial messiah that he has long been regarded as.
When Redknapp came to Loftus Road on mid-November, Rangers were winless, and the writing was on the wall unless he could
do a Portsmouth
with them. In fact, just like he did at Portsmouth, he made the risky decision to spend big.
Redknapp is usually a wheeler-dealer with one of the best transfer records in British football. In January, he threw away that reputation. £12.5million for Christopher Samba, whose performances for the Hoops so far can best be described as mediocre, does not represent good value. Nor does whatever they spent on Yun Suk-Young, who as
Soccerbase
points out has played as many games for QPR this season as Yours Truly. Even Harry's only free signing, his long-time favourite Tal Ben Haim, has featured just twice in the Premier League.
With the players that QPR have at their disposal, you would expect them to be, at worst, a lower mid-table team in the top flight. But after a dreadful start to the campaign, they never recovered, even when Redknapp was brought in to replace the abject Mark Hughes. His PL record with Rangers has not been great - in 22 games, he's picked up 21 points, with just four wins. With that sort of form, QPR would still have gone down even if Redknapp had come in at the start of the campaign.
At 66 years of age, Redknapp is well into the autumn of his managerial career. He might even have reached winter. He'll doubtless see taking QPR back into the Premier League as one final challenge, but unless he can shift all of the club's overpaid mercenaries like Jose Bosingwa and base his team on solid pros like Clint Hill and Shaun Derry, that's one mission he might not complete.
Talking of overpaid mercenaries, Redknapp might even be one of those that is cut off QPR's ridiculous wage bill. It is a massive risk for any team just relegated to the Championship to be paying their boss a salary of £3million. And if he is axed, which Premier League chairman in their right mind would pay large wages for a manager whose only major trophy was the 2008 FA Cup with Pompey?
I'm willing to eat my words if Harry Redknapp does return to the top flight and keep another team up, but for me, his Premier League career ended at 3:20pm yesterday.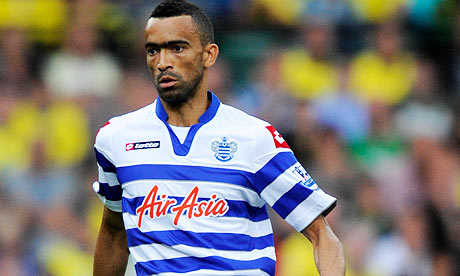 José Bosingwa couldn't care less about QPR going down.
Redknapp probably won't be back in the Premier League, and Jose Bosingwa certainly shouldn't be back judging by his performances and attitude this season.
The Portuguese full-back arrived at Loftus Road this summer after four years at nearby Chelsea. He signed a contract worth £65,000 per week, which on reflection was at least £60,000 too much.
Of QPR's regular starters, Bosingwa has been one of the worst. When Redknapp came in, he identified the defender as a weakness, and dropped him to the bench for a game against Fulham in December. If Redknapp expected a positive reaction, then he was to be left bitterly disappointed as Bosingwa stormed out of the ground. He was fined two weeks' wages and didn't return to the first-team until late February.
Rangers fans will feel that he should never have been recalled after the way he reacted to the confirmation of his team's relegation. While QPR's most passionate supporters were left in tears at the Madejski Stadium, Bosingwa - who was substituted in the second half - was spotted laughing on the touchline.
Redknapp tried to explain Bosingwa's laugh, claiming that a Reading player - possibly his fellow countryman Daniel Carrico - "came up and said something to him". The bottom line, Harry, is that there is
nothing
to smile about when your team has dropped down a division.
Was Steven Taylor smiling when Newcastle United shipped six goals to Liverpool on Saturday? He wasn't. Magpies defender and lifelong supporter Taylor compared the feeling of being beaten 6-0 to losing a family member. That is what it feels like when the team you love suffers.
Bosingwa doesn't love Queens Park Rangers - in fact, he couldn't give a toss if they lose as long as he receives a big fat payslip every month. Just like many other foreign players that have come to these shores, Bosingwa is overrated and overpaid, and other Premier League clubs should avoid him at all costs.
It is players like Jose Bosingwa that helped to bring down Harry Redknapp's former club Portsmouth, and they could also prove to be the downfall of QPR.